Message from the President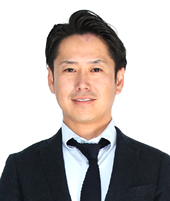 More than 60 years have passed since the end of World War II, and the economic environment in Japan is now confronted with rapid global change unlike any seen before. Domestically, the declining birthrate and aging population have started to envelop the country in a dark and heavy sense of helplessness. Meanwhile, neighboring China taking a central role in production activities and beginning to wrest global leadership in economic development from the U.S. Faced with a new business environment which has changed so drastically since the Lehman shock, this company has been compelled to review the way it thinks about manufacturing from the bottom up. Globalization has meant that companies are now being judged on their ability to supply high-quality, low-cost products in a short time frame to consumer areas in developing countries around the world. As a company operating in this time of unprecedented change, TERRASYSTEM Co., Ltd. constantly strives to further develop into a business that can deal with changing times and situations without being undermined by social changes. To this end, this company utilizes "the power of people" and "human development", which calls on each staff member to thoroughly consider the meaning and implications of continuing operations and the concept of work.
Saturday, February 7th 2017
Yugo Teramoto
President and CEO,
TERRASYSTEM Co., Ltd.
Corporate Philosophy
■Business Philosophy
To constantly hone our abilities, cultivate our character and contribute to the development of the local community.
■Business Policy
・Think of our customers first and foremost, and work to improve quality and reduce costs.
・Aim for work safety and more efficient production by sharing information.
・Develop physically and mentally sound personnel with a spirit of creative entrepreneurship.
・Pursue the benefits to be found within sound management and share the joy you feel in your work and private life.
■ Corporate Overview
Company name:TERRASYSTEM Co., Ltd.
Representative:Rikito Teramoto, Chairman and CEO
Established:April 1989

Capital:25 million yen
No. of employees:Around 40
Description of business:Designing and manufacturing various pieces of production equipment, focusing on automated machines for factory automation;
Designing, modifying and maintaining automated labor-saving machines;
Production of OEM automated machines for factory automation;
Metal machining;
Business premises
Headquarters:3-7-5, Nirenoki, Kita-ku, Kumamoto-shi, Kumamoto, 861-8083, Japan

Office:3301, Tsuka-no-nishi, Iwasaka, Ozu-machi, Kikuchi-gun, Kumamoto, 869-1222

TEL: 096-279-1166 FAX: 096-279-1169

Nagoya office:Omasu Bldg. 2F, 2-6-16, Kamejima, Nakamura-ku, Nagoya-shi, Aichi, 453-0013, Japan
TEL: 052-452-6670
Company History
| | |
| --- | --- |
| 1985 | Rikito Teramoto founded the Teramoto Design Office at the address of the headquarters. |
| Apr., 1989 | Incorporated as TERRASYSTEM Engineering Ltd. |
| Apr., 1997 | TERRASYSTEM Co., Ltd. was founded. |
| Sep., 1997 | Certified as a Creative Core Business and Development Enterprise by Kumamoto Prefecture. |
| Apr., 1999 | Moved premises to the Second Technology Park in Koshi-machi, Kikuchi-gun, Kumamoto. |
| Feb., 2001 | Received investment from the Entrepreneur Support Center in Kumamoto. |
| Feb., 2005 | Certified as a Business Innovation Plan Approved Company. |
| May., 2006 | Established a new factory and moved premises to the Ozu Southern Industrial Park in Ozu-machi, Kikuchi-gun, Kumamoto. |
| July., 2010 | Certified as a Leading Business Development Support Enterprise by Kumamoto Prefecture. |
| Dec., 2010 | Opened our Nagoya office. |
Access
In early summer 2006, we opened a new business premises at the foot of Mt. Aso's outer rim. The premises are located in a beautiful environment in which staff can concentrate on research and development and which are easy to find even for customers travelling from afar. Just as the caldera of Mt. Aso spreads out across the landscape around us, we will endeavor to further extend our circle of trust through our 'high-value solution business' and 'creative personnel development'.